Fortunately, this post is about birthdays and not bad news.

As I've said before, we have three birthdays in the span of three weeks at our house. In the middle of that birthday marathon is both Halloween and Election Day (guess which holiday tends to get lost in all the chaos).

So because I can't combine birthdays into one large fiesta, I'm combining them into one large blog post.

Kicking off the birthday brigade was Kayden, who was turning 11. Leading up to his party, the kids had saved and saved their money in order to buy an Xbox 360, with me matching their savings.



The next day, I drove four rowdy preteen boys to the go-karting place and let them run amok:



As the hours passed, I realized something: this place hates parents. There was nowhere to sit down, nowhere quiet to relax, no coffee and no alcohol. Fun center, my ass. I finally hid inside an out-of-order arcade game shaped like a truck and growled as anyone tried to poke their head inside.

Nevertheless, the boys had fun.



Then it was time for my 29th birthday. It was definitely low-key and un-birthday-esque, which is just how I like 'em. After work, we went out for a nom dinner, then came home. Keene hid away in the kitchen for a while, then emerged with this:



Can't tell what it is? Look at it from the side:



A. Starbucks. Birthday. Cake.

It was amazing. It was the best, most Kelli cake I had ever seen.

He even drew the weird mermaid on top:



By the by, I don't think many people realize what the Starbucks logo actually is. It's a mermaid with a weirdly split tail.

Here is the logo you know and (should) love: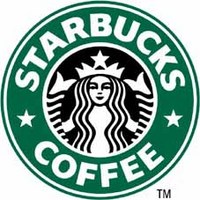 Here is an early logo showing the "mermaid siren" in its entirety: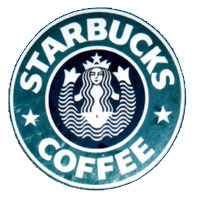 Mythically, the siren seduced sailors before offing them. Supposedly, she enticed them with her song and not with her insane flexibility. Right.

Since we're being random now, here's a random picture of Keene, taken sometime around my birthday. I think.



Just a week after my birthday, it was time for the fifth anniversary of Keene's 29th birthday.

(Thank you, Alison, for the clever play on words!)

Normally, Keene's birthdays are just as low-key as mine (if not more so...I mean, he doesn't even age, so it's just another day, really). However, we discovered Fishbone (one of Keene's favorite bands) would be in town, playing an intimate, multimedia show that week. We took the kids to his sister's house, then went to what turned out to be the longest show in my life.

To start, we watched a documentary about the band called Everyday Sunshine. Despite not being a big fan, I really enjoyed the documentary. If you come across it, it's definitely worth your while to watch. Afterward, there was a Q&A session with Angelo and Norwood, which was pretty cool.



Angelo wandered around prior to the show, so Keene was able to meet and talk with him briefly, acting like a giggling groupie the whole time, I'm sure.



(If you look to the left of the glaring light, you'll see Keene talking to Angelo, who is on the right side.)

Opening for Fishbone was a band called The Dendrites, a local 9-piece ska band. They were simply amazing and not just because the trombonist and trumpeter lost their shirts.



Finally, around midnight, Fishbone took the stage:



By this point, I was so exhausted from standing all night and my head hurt like a mofo. The show was going on five hours and the main act had just begun.

Also, I won't say I'm too old for concerts on weeknights. However, I am too old to participate in crowd-surfing and moshing at 1 a.m. on a weeknight, especially when I've only had two beers. As a new member to the 29-year-old club, I did not approve.

But we stayed until the end--with Keene looking like he was torn between skanking and preserving his old man body--and finally got to bed at 3:30 a.m.

And the next morning, I looked like this:



All day. I couldn't close my eyes for fear that they wouldn't reopen.

Nevertheless, 2011 was a trifecta of birthday goodness.